About Us :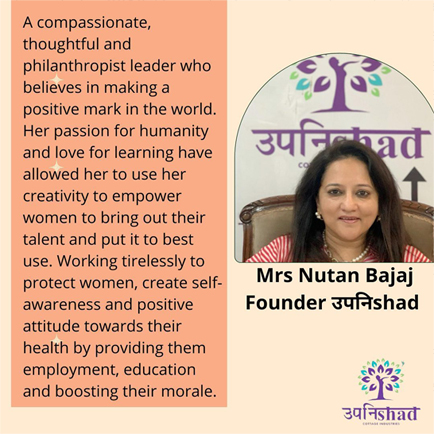 Founded in 2019, Upanishad is an Agra, based cottage industry which carries out manufacturing activities with the help of its nearby communities. Alongside small scale manufacturing the venture also aims to build on social awareness to help disadvantaged people specially the women of their neighboring community. We strive to fulfill our vision of upgrading and empowering economically weaker communities by supporting them with basic necessities such as education, food, health, shelter, etc. To help them establish normality by reducing inequality.

Upanishad strongly believes that a better, more sustainable world will take shape when economically weaker communities will be equipped with basic needs and proper resources to sustain their lives and to grow. With this, they will gain the power to help themselves, their families, and eventually entire communities. This is what will lead the transformation and will create 'The Advantaged Society.'

'The Advantage Society' that we aim to achieve is simply one where there is no discrimination based on gender; where women get equal rights in all personal and professional fields; where women have the independence to make a life choice that is best for them. A society that thrives on equality!
What we do?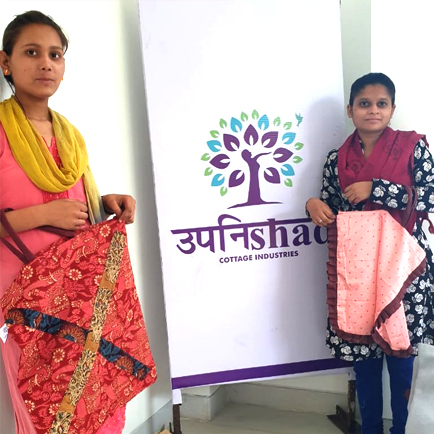 With restoring a sense of self worth and confidence in economically weaker and marginalized communities, Upanishad creates possibilities for every disadvantaged being to reach their full potential. We focus on the following aspects:

Women Empowerment: by supporting the growth from stagnation to escalation through a variety of means
Child Education: by improving access to basic educational needs as well as by facilitating education itself
Health and Healthcare: We make vital healthcare accessible as well as spread awareness about essential preventive healthcare.
Senior citizens' shelter and old age related facilities via Old Age Home
Upanishad is not just a cottage industry but rather a committed organization for helping and upgrading underprivileged human beings, by focusing on enhancing the protection of lives and livelihood especially where fundamental economic household security is a big challenge.
Why Choose Us?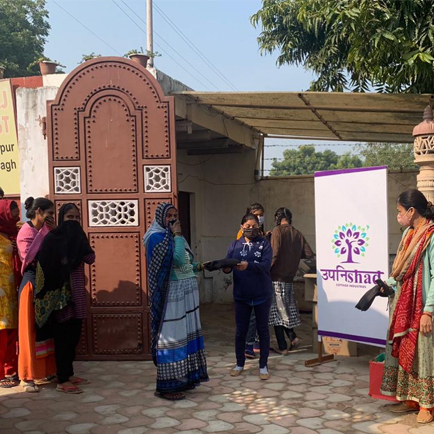 उपनिshad stands for the emancipation of the less privileged from the vicious grips of social, economic, political, caste and gender-based discrimination. Our core focus lies on helping women around our region and this simply means that we motivate and assist women to have the freedom to make life choices. Women empowerment does not mean 'defying women' rather it means replacing patriarchy with parity.

उपनिshad helps women to imply a better quality of material life through sustainable livelihoods owned and managed by them. It means reducing their financial dependence on their male counterparts by making them a significant part of the familial earning structure or otherwise independent to pursue what they desire.
Our Mission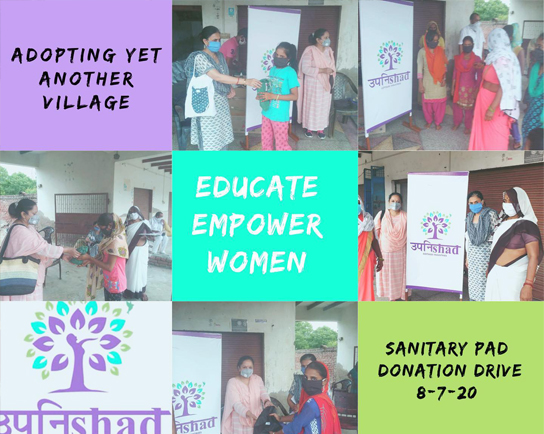 To build 'The Advantaged Society' by minimizing inequality and maximizing justice in the women from poor and marginalized communities.


Our Vision
To successfully fulfill our mission of an 'Advantaged Society.'
Our Values
Empowerment
Trust
Compassion
Dignity of labour
Independence